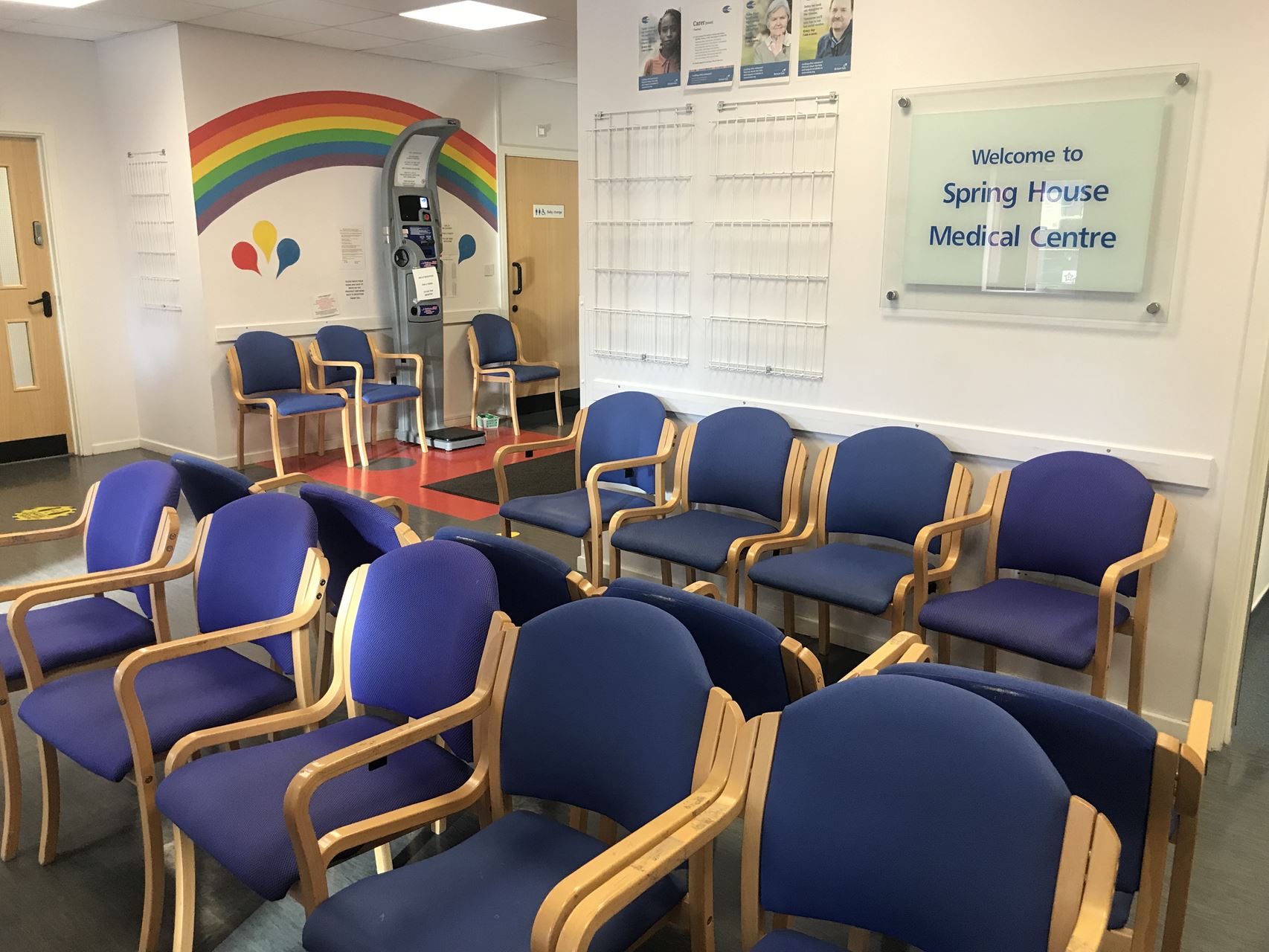 CLINICS WE OFFER AT SPRING HOUSE MEDICAL CENTRE
Clinics and services
For registered patients we provide all the services typically provided by a modern GP surgery but we now also have introduced many more additional roles. We have General Medical Practitioners, a Nurse Practitioner, a Practice Nurse and a Healthcare Assistant but we have now, also recruited two First Contact Physiotherapists, two Social Prescribers, two Mental Health Nurses, a Pharmacist and a Care Coordinator.
All our reception team are trained Care Navigators and they will be able to offer you the appointment with the clinician best qualified to manage your problems. It is not always necessary to have a GP appointment for all your health issues.
The range of additional comprehensive services for registered patients includes the following;
Minor surgery and cryotherapy clinics
These minor surgical treatments include but are not limited to:
Mole removal with cauterisation
Skin tag removal
Small Cyst removal
Wart removal with liquid Nitrogen
Coil and implant fitting
Ring Pessary fitting
Removal of some lesions
Steroid injections
Cryotherapy clinics run every 6 weeks so you can phone and be added to the waiting list and then the surgery will make contact to book you an appointment once a clinic has been set up.
Vaccinations and immunisations
We have baby imms clinics running every week. The NHS has a page with the vaccination schedule for all ages but if you are unsure, you can phone the surgery to ask to book a telephone consultation with one of our nurses. The page with the relevant information on, is attached.
NHS Vaccination Schedule Updated List
Contraceptive services
We offer weekly clinics for coil and implant fitting
If you are under 16 and want contraception, the doctor, nurse or pharmacist will not tell your parents or carer, as long as they believe you fully understand the information you're given and the decisions you are making.
Doctors and nurses work under strict guidelines when dealing with people under 16. They will encourage you to consider telling your parents, but they will not make you.
The only time a professional might want to tell someone else is if they believe you're at risk of harm, such as abuse. The risk would need to be serious, and they would usually discuss this with you first.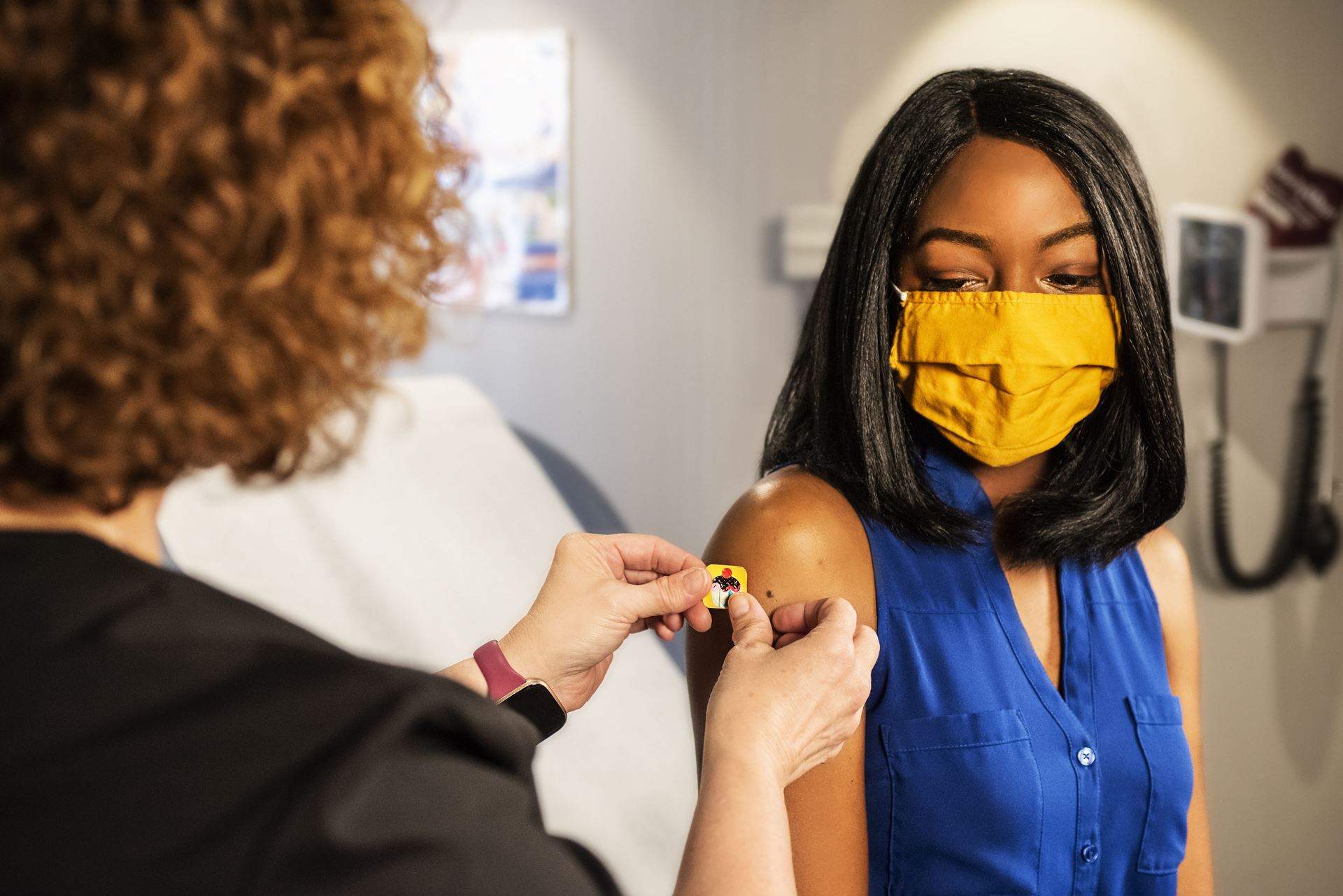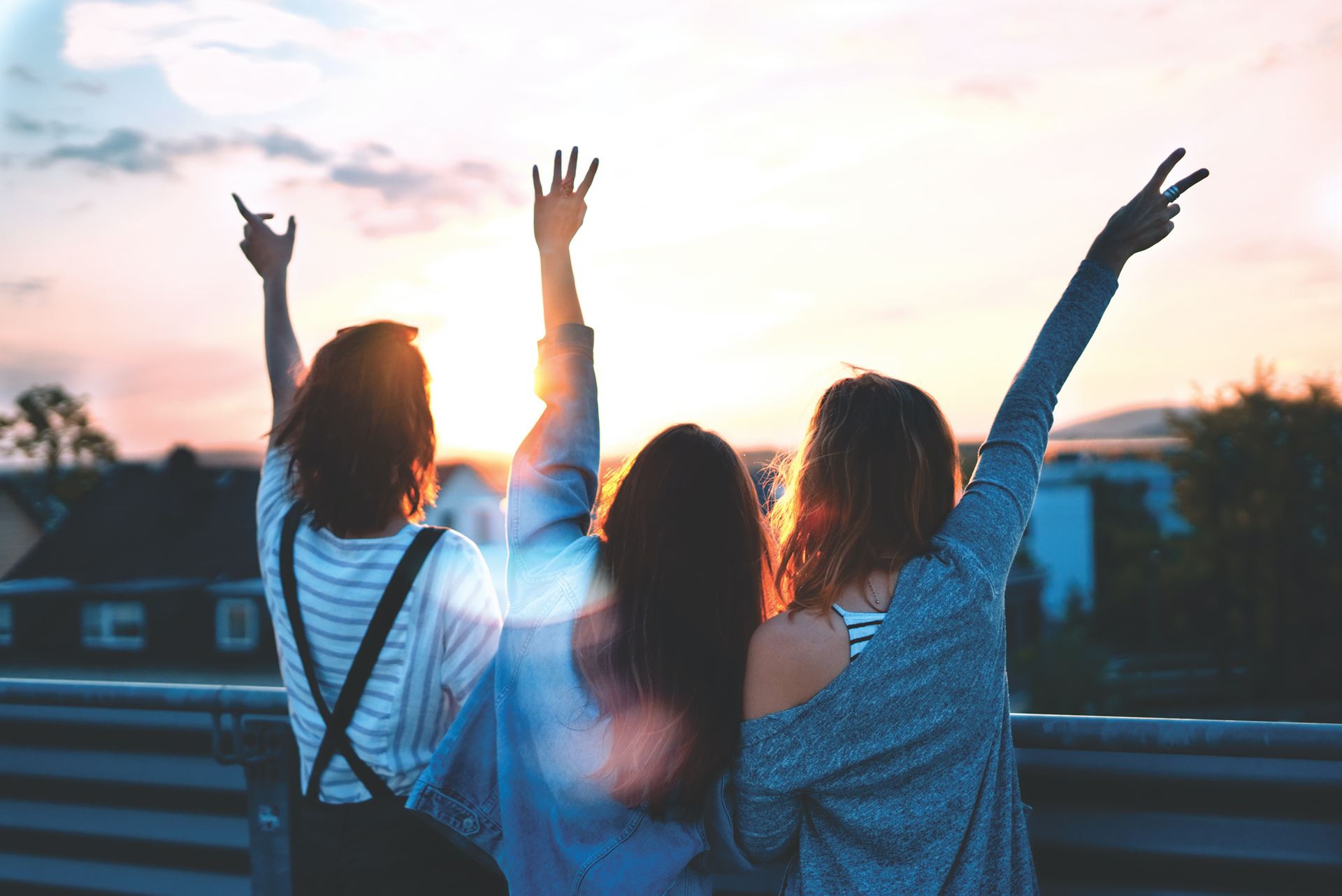 Cervical Screening
You can book an appointment with one of our nurses for a cervical screening test. If you have previously had a bad experience or are very nervous, we are happy that you book an initial appointment to discuss this confidentially with one of our nurses who will help you to overcome any fears and then a later appointment can be booked if you are then willing to have the test
Avoid intercourse, douching, or using any vaginal medicines or spermicidal foams, creams or jellies for two days before having a Pap smear, as these may wash away or obscure abnormal cells. Try not to schedule a Pap smear during your menstrual period. It is best to avoid this time of your cycle, if possible.
The best time to have your Cervical Screening Test (the Pap test replacement*) is when you are in the middle of your menstrual cycle. This is: a few days after your period has finished. a week before your next period is due.
If you are overdue a smear test, we will text and write to you. It is a very important and free screening service, to prevent cancer by finding and treating early, any changes to the neck of the womb. These changes could lead to cancer if left untreated. Please phone the surgery on 01707 294354 to book a cervical screening appointment with one of our nurses.
Diabetic clinics
We offer many appointments for our diabetic patients, including a foot check with our Healthcare assistant – Jan. Our doctors also have appointments for medication reviews and annual health checks for diabetics. Regular blood tests will be requested to keep a close eye on your HBA1C.
We also offer weight management advice and referrals to weight management programmes and slimming world that are all funded by the NHS for a period of 12 weeks.
COPD and ASTHMA Clinics
Our Nurse Manager – Heather, is our lead for asthma and Nurse Marie is our lead for Spirometry. They also both offer FeNO testing together with our Clinical Lead, Dr Prithvi Boyinapalli. You will be asked to book a face-to-face appointment with one of these clinicians to have an annual review of your symptoms.
Smoking Cessation clinics
Nurse Marie is a qualified smoking cessation advisor and she holds regular clinics to help you quit. Please book an appointment or ask to be added to our waiting list and we can then contact you as soon as we have an available slot.
If you have tried to quit unsuccessfully, previously and then want to try again, please note that you will have to wait a full 12 months before requesting a starter appointment again.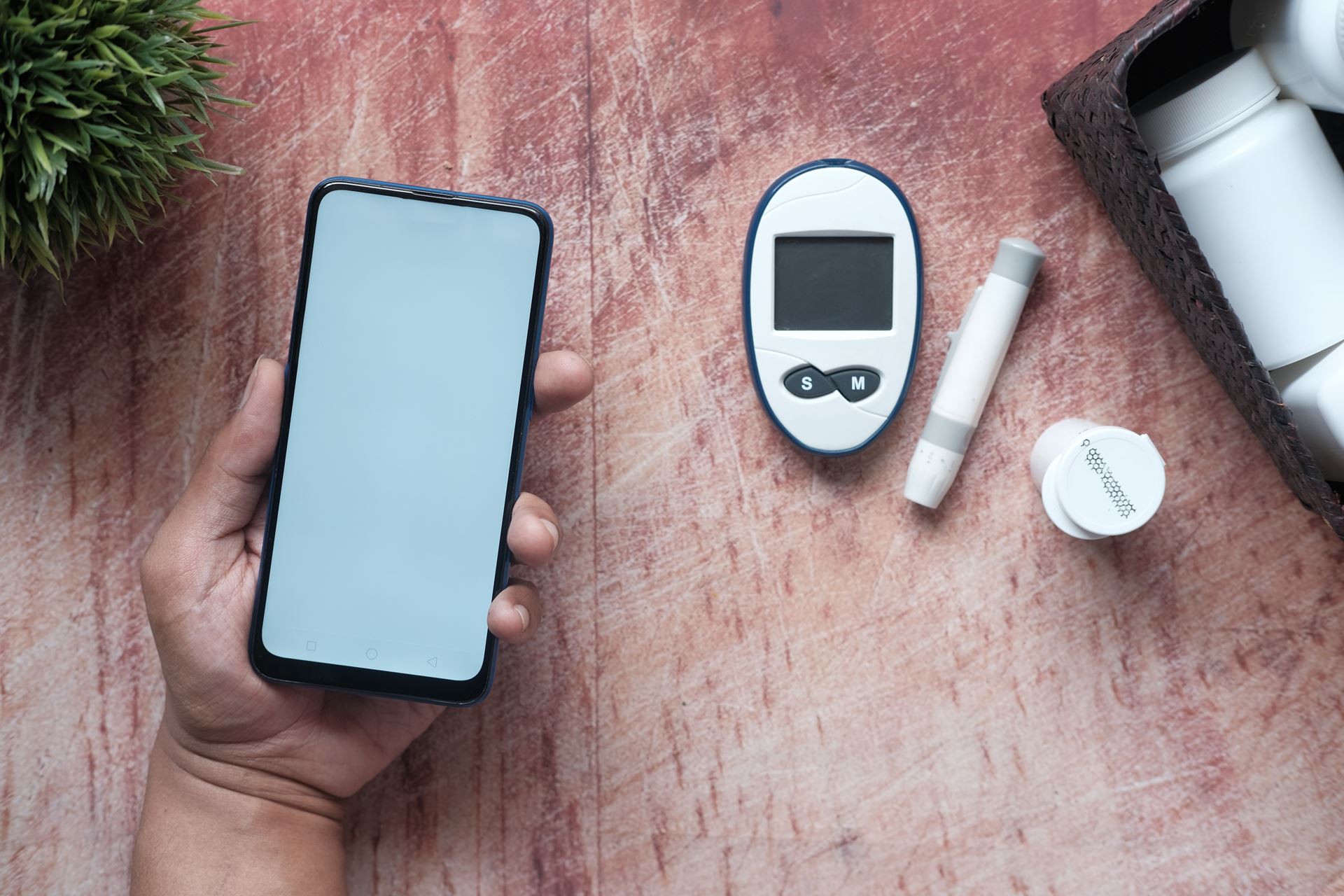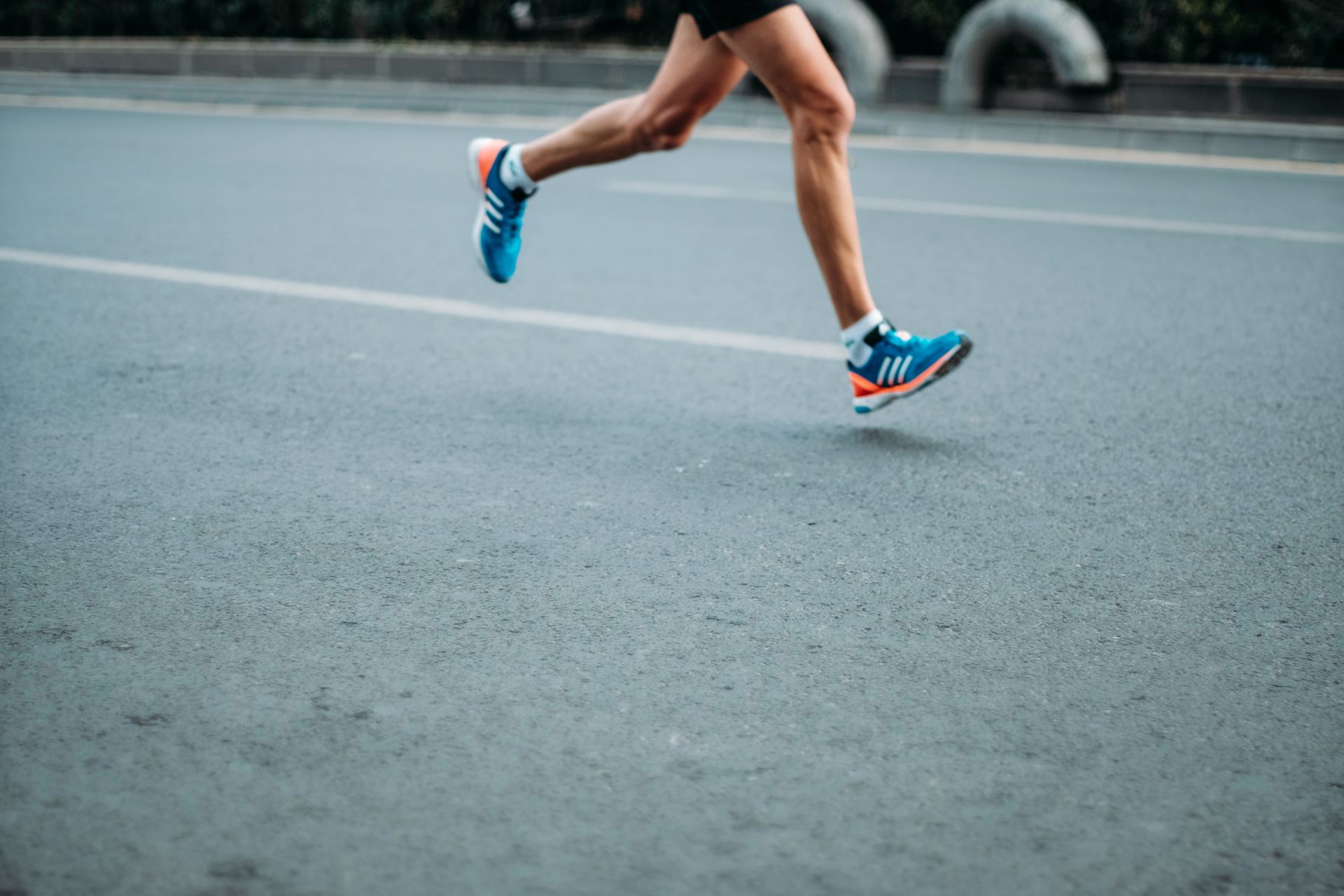 Weight loss advice
Our healthcare assistant can offer you an appointment to discuss and offer advice on weight loss with referrals to slimming world/Aviva partnership if agreed
Blood pressure clinics
We are currently working hard and offering lots of appointments for blood pressure reviews with our doctors and nurses. We also have a new BP monitor in our waiting room for all our patients to use, free of charge. It also measures you height and weight and provides an up-to-date BMI reading. All patients coming into the surgery will be encouraged to use this machine so that an up-to-date BP recording can be added to their records.
NHS Heath Checks
You can have an NHS Health Check if you're aged 40 to 74 and you have not had a stroke, or do not already have a pre-existing health condition. If this applies to you, you can expect to receive a letter from a GP surgery or local authority inviting you for an NHS Health Check every 5 years.
New patient health check
We offer all new patients a new patient health check.
What does a health check include?
Summary. Regular health checks can identify any early signs of health issues. When you have a health check, your clinician will talk with you about your medical history, your family's history of disease and your lifestyle, including your diet, weight, physical activity, alcohol use and whether you smoke.
If you want to take advantage of this service, please phone the surgery and ask to book with our Healthcare Assistant – Jan.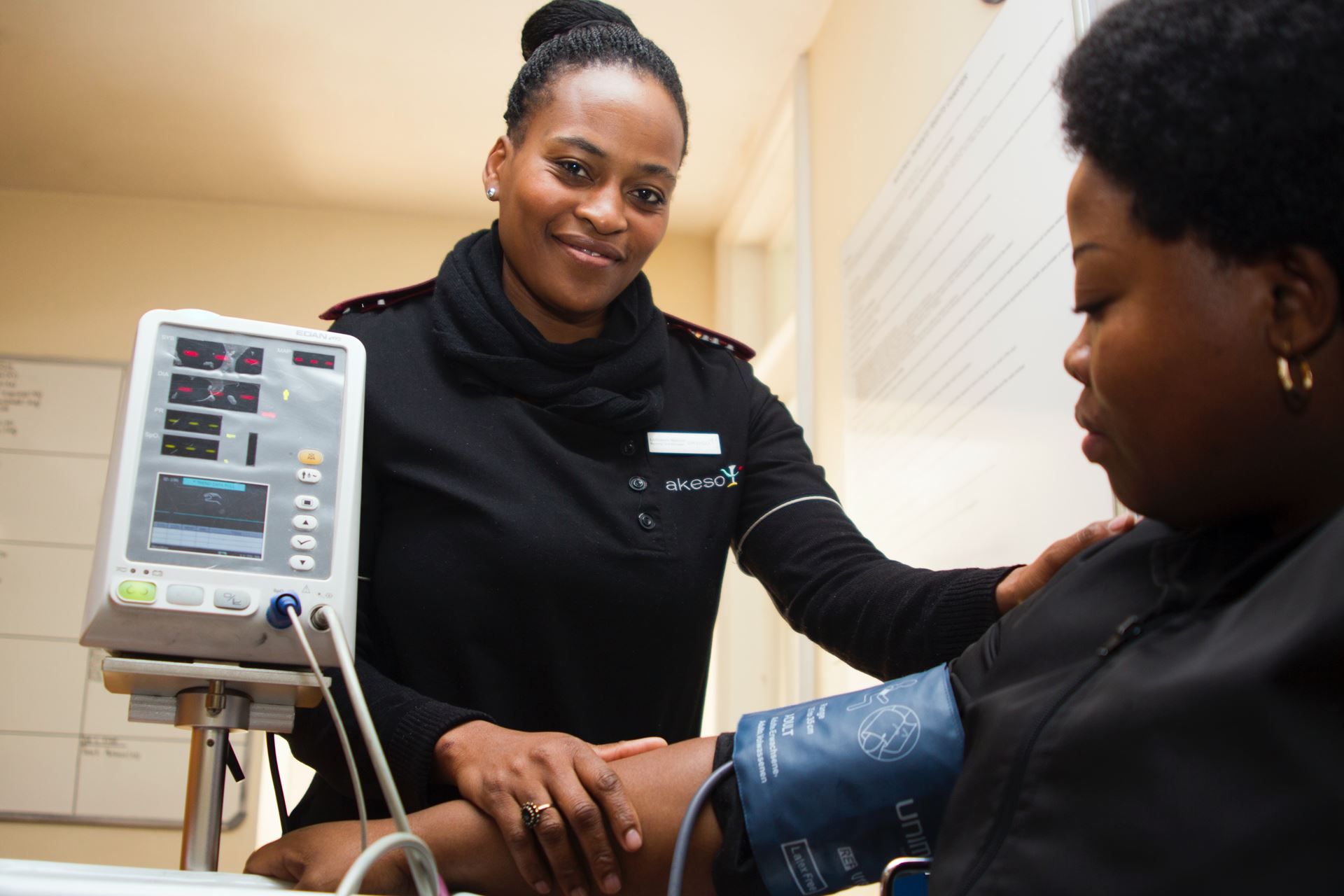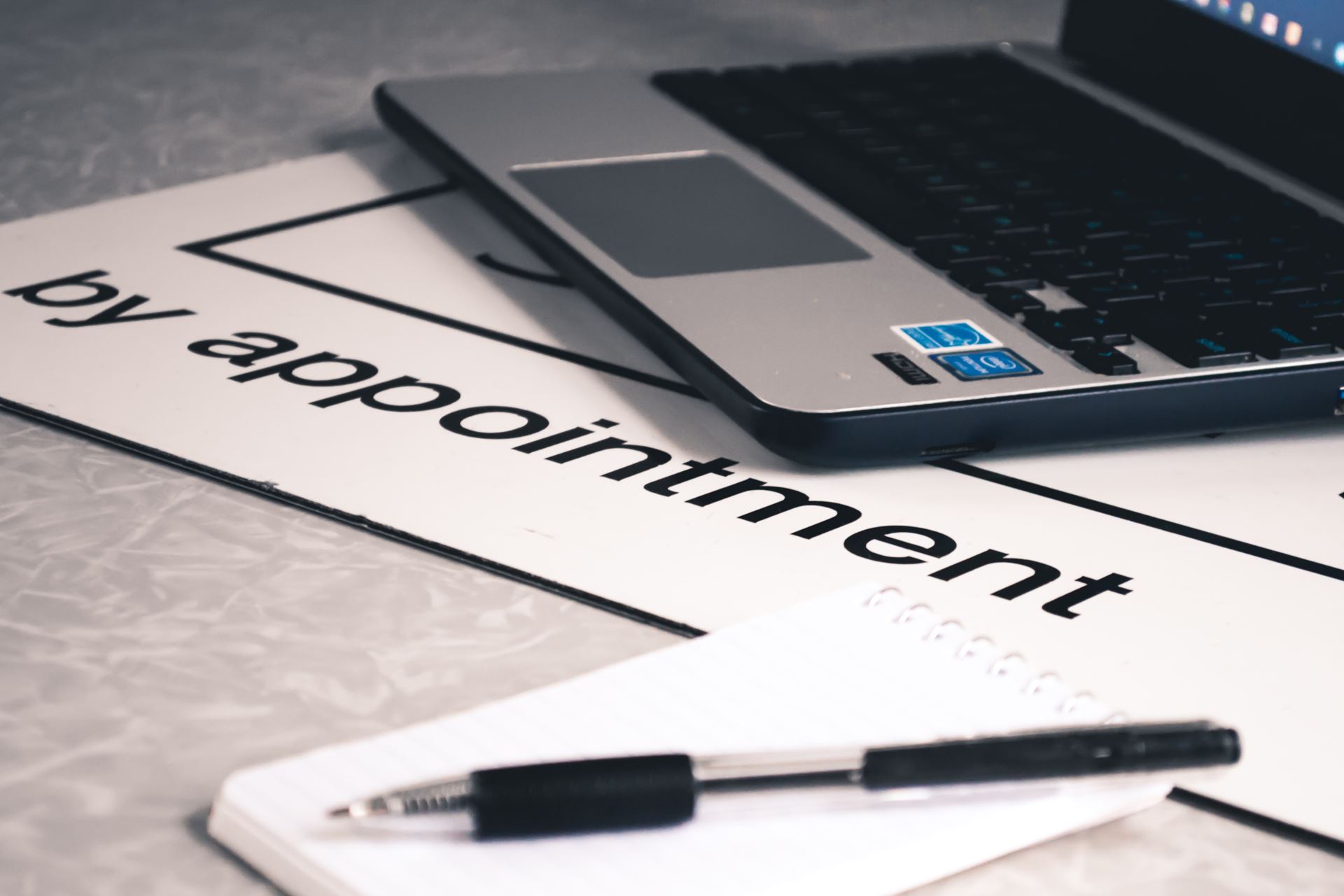 First Contact Physiotherapist
We now have two Physiotherapists working Mondays and Tuesdays at Spring House.
First Contact Physiotherapists (FCPs) are qualified autonomous clinical practitioners who can assess, diagnose, treat and manage musculoskeletal (MSK) problems and undifferentiated conditions and – where appropriate – discharge a person without a medical referral.
Your initial appointment is for twenty minutes which allows time for a comprehensive assessment and treatment. When you see the physiotherapist, they will initially ask you a variety of questions regarding your symptoms, lifestyle, health, and work. They will often provide you with exercises and information to help alleviate any pain. They can also refer you directly to MSK if it is appropriate.
Social Prescriber appointments
We have Angela and Louise working in the surgery on Tuesdays and Wednesdays They are both very experienced Social Prescribers.
They offer personalised support to individuals, their families and carers to take control of their well-being, live independently and improve their health outcomes. They both meet our patients on a one-to-one basis, making home visits where appropriate.
They work with individuals to co-produce a simple personalised support plan – based on the person's priorities, interests, values and motivations – including what they can expect from external support groups in the community. They have supported many of our patients already with housing issues, self-care, bereavement, PIP forms and many more. If you feel you need their support you can either phone the surgery or mention it to your doctor or nurse when you have an appointment and ask to be referred.
Pharmacist
We now employ a very experienced and full-time clinical pharmacist – Eleesha Pentiah who can help support our clinicians by completing medication reviews with our patients either by telephone or face to face. She also offers structured medication reviews for polypharmacy, elderly and frail patients, patients living in care homes and patients using potentially addictive medication.
Eleesha can also sort out any medication queries if you contact the surgery by E-consult or phone.
Mental Health Nurses
We now have two mental health nurses working on Tuesdays and Thursdays. If you have mental health issues, they are happy to offer an appointment to support you with this. You can be referred to them from another clinician here or ask to book an appointment with them at reception. The appointments offered are 30 minutes which should provide time to chat through the problems you are having with maybe anxiety or depression etc.
Midwife clinics
We have a midwife clinic running at Spring House every Wednesday from 9:30-4:30 and routine antenatal appointments can be booked by phoning reception. Your first appointment can be booked at reception from your 16th week. If you are unable to make the in-surgery midwife appointments, there are also midwife drop-in clinics. Reception would have all the details of these alternative clinics.